This was a nice orange cat in Vollendam, a picturesque seaside town near Amsterdam. She was sitting up on a wall enjoying some sun with a black and white cat friend who jumped out of the picture! I'm not sure she was a girl but she had a girlish sweetness about her so I think she was.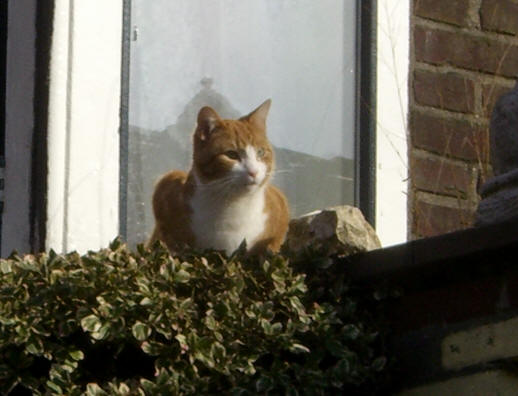 You get a bonus cat in this picture of her--a stone lion! Look at the wooden shoes with plants growing in them, too, you see that all over in Holland.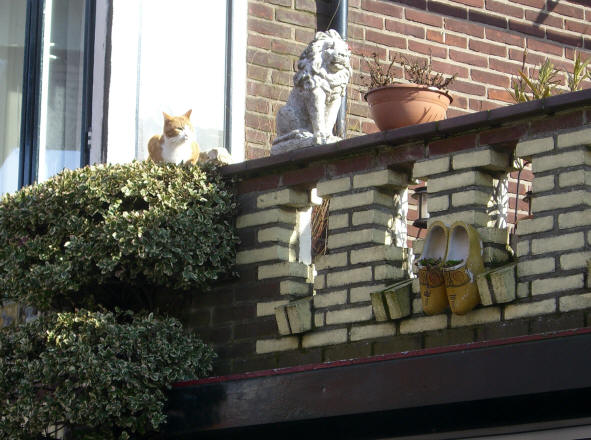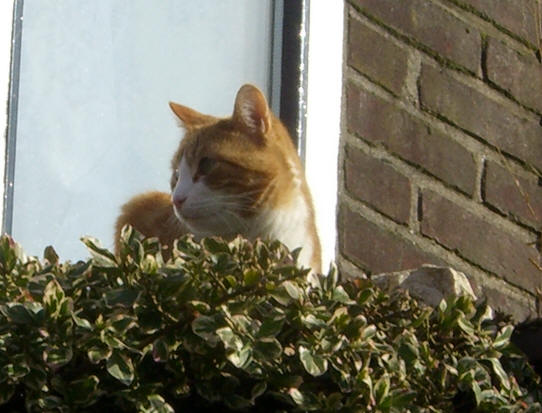 I think she liked having her picture taken. She is obviously owned by someone like me and is used to it.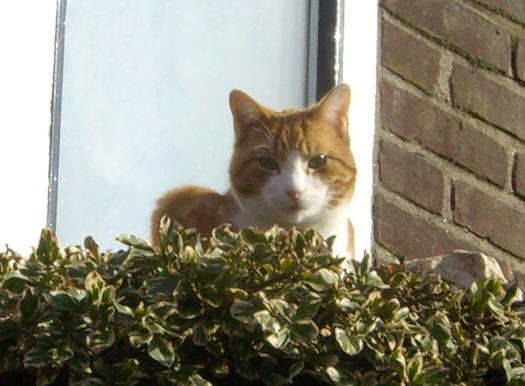 Just down the lane from the orange cat, I spotted this funny cat, in a drawing on a window!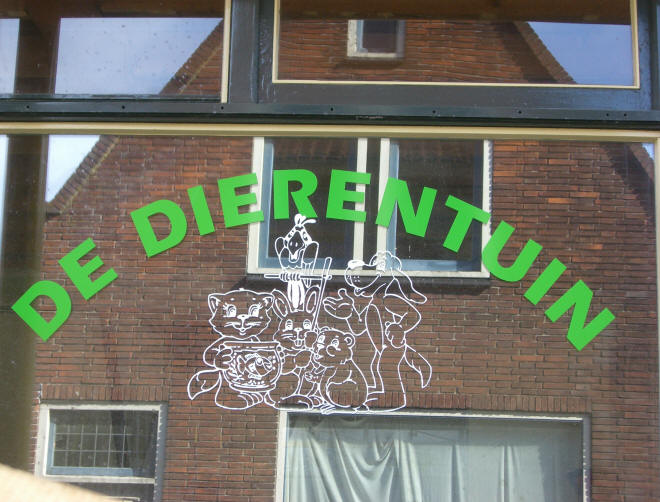 Next I spotted another cat...do you see it?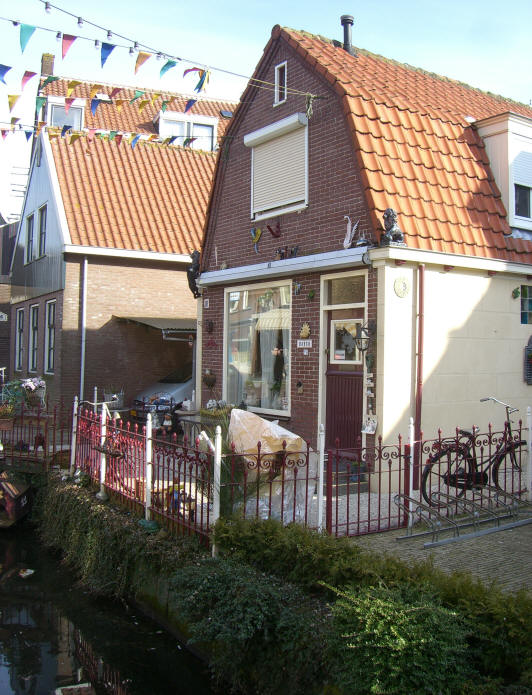 Climbing a house! It wasn't a real cat of course.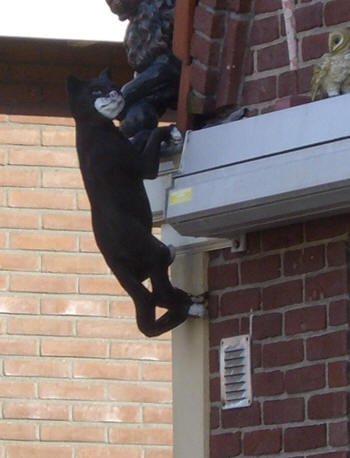 A nice cat puzzle in a Vollendam shop...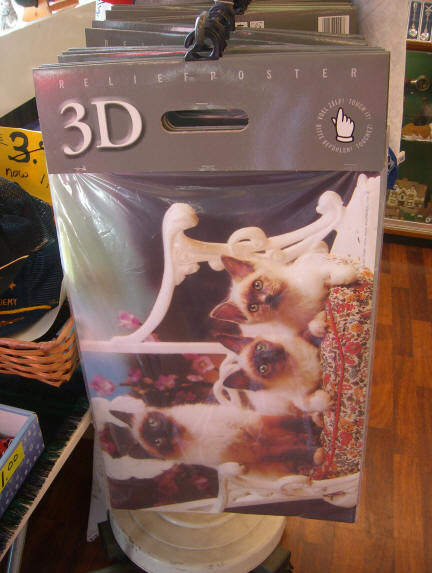 Some cute pottery cats in a window...I really liked them!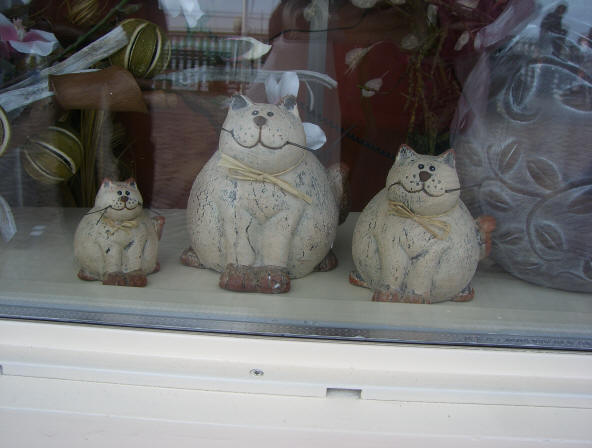 On the way back from Vollendam we stopped at a cheese factory where you could take a tour and there were lots of animals around, including this nice black and white cat who was spying on some pet rabbits in a pen.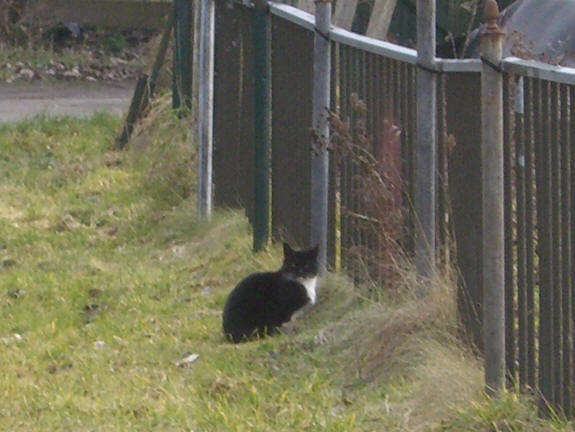 This is the orange cat who belongs at La Piazza pizzeria on Dam Square in Amsterdam, our favorite place for pizza and spaghetti and anything else Italian. The staff there are so friendly, and one of them is this cat. He's a very nice cat and strolls through the dining room greeting everyone. I was told his name is Sophia after Sophia Loren, but I think I was possibly being teased.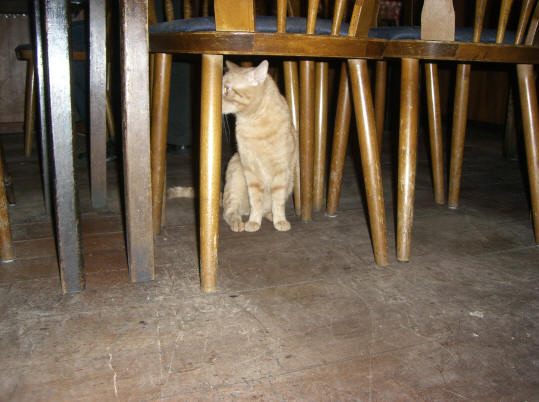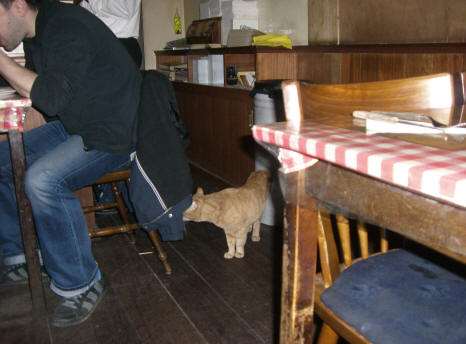 Some wild cats I spotted in a shop window in Amsterdam...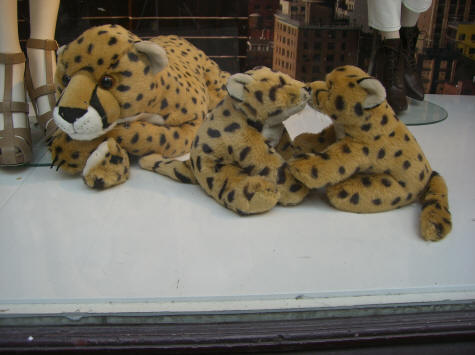 The Delft cat we bought at the Delft shop in the old Mint building in Amsterdam. I like his Staffordshire look. You can see the view from our hotel window, that's the Palace across Dam Square.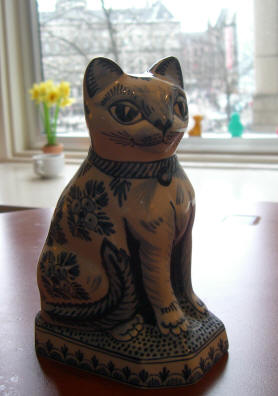 One day at The Beekendorf (what we called the De Bijenkorf Department Store, correctly pronounced Buy-en-korf), we ran into these slightly different Hello Kitty cats! They had never seen a Cindything and asked to have their picture taken with me. They didn't give me a balloon.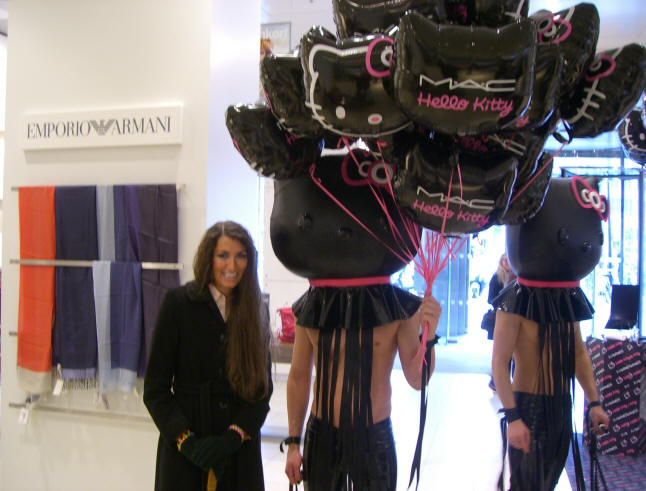 One of the two lions of Dam Square.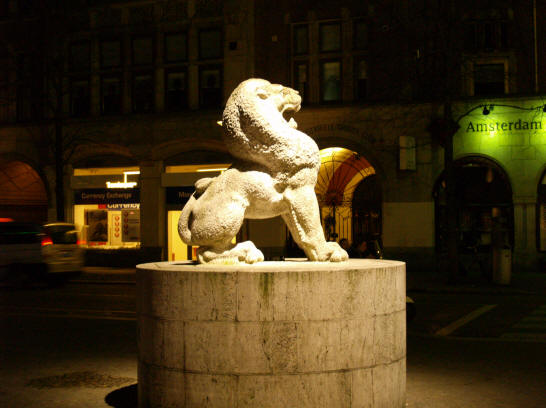 Me, Cindy, with Tiki, in the window of our hotel room overlooking Dam Square. The light effect in her eyes just happened! You can see her little toys lined up on the window sill. Sometimes when we were walking back to the hotel from an outing, we'd look up and find her sitting there watching us!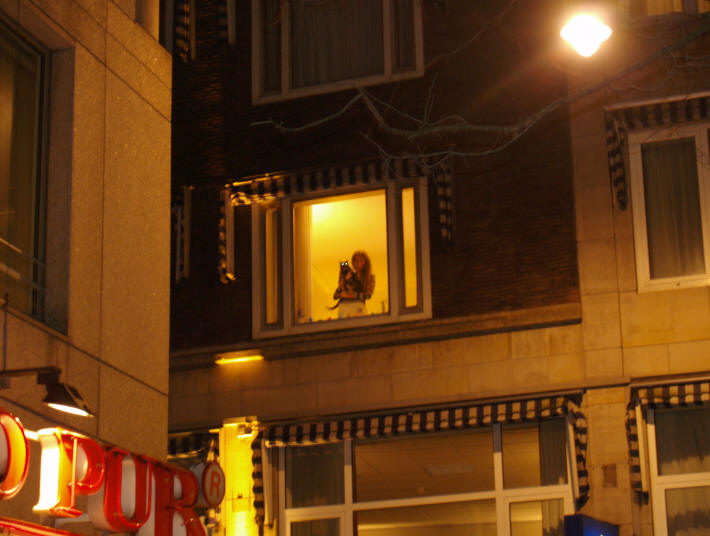 Tiki liked to hide like this when a maid came in to clean. She hates vacuums so she had to be invisible like this to eliminate the near certainty of being mistaken for a Dutch dust bunny and hoovered up. At home when the vacuum comes out of the closet, she just runs out the back door, even if it's pouring rain. Maybe she's just afraid she'll get stuck helping?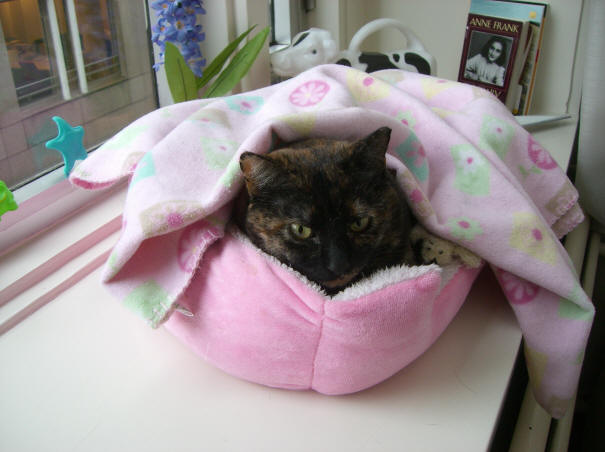 We'd only had Tiki two winters and she had already spent one winter in Germany, and one winter in Holland, so she must think it's perfectly normal to live in sunny California and spend every winter in Europe. She flies in the business class section with us in her carrier bag on our laps like a champ, much to the amusement of the crew and other passengers since you don't often see cats flying around. She likes running up and down the hotel corridors and skidding on polished wood floors and watching clowns and horses and whatever else can be seen from the windows, and always finds lots of fun things to do in the different lodgings, like jumping in and out of the big bathtub or hiding in the shoe cubbyhole or having jet lagged cat parties at 3 a.m. nightly since cats never seem to adjust to a different time zone. She really has had a lot of fun during our European stays. But, she still has to be a cat, so when she sees any bag that might be able to hold a cat come out any time at home, she gets instantly suspicious and takes off running! We always laugh because we know she may well be the only cat in town who is thinking, "Oh, no, not Europe again!" rather than "Oh, no, not the vet again!" Tiki has extra thumbs, you can see them in this picture.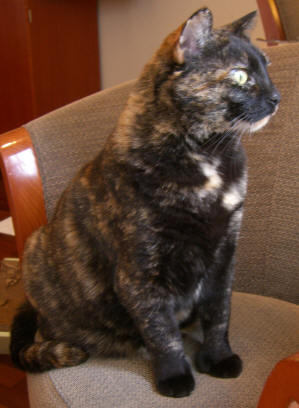 Thank you for looking through my Cats in Amsterdam Gallery! Tiki and I hope you enjoyed it. Come again! And if you want to see lots more of my, Tiki, and Joe's adventures in Amsterdam, check out my brand new fun art gallery, Cindy's Winter in Amsterdam. It's loaded with super fun Cindy art pictures of my real (and imaginary!) adventures in Amsterdam!