Cindy's Art Gallery/Page 28
Here are a few new fun pictures I've made for this website or just for fun that have found themselves homeless and need a page to live on.
This was my first online page. I really thought I could finish my whole website by January 2006?! I love the Minis with the trees on them, that's just how mine looks when I get my Christmas tree!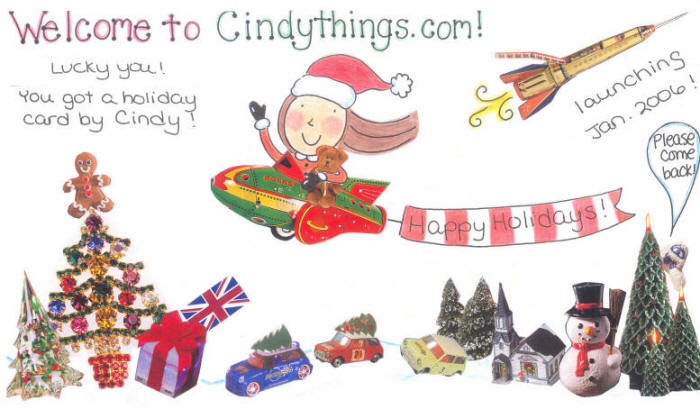 This was my second online page. Okay, this time I really, really thought I could finish my website up by sometime around Valentine's Day!
Here is my third online page, put up in August 2006. I love the little furry pets flying off the back fender, Cindy hit a bump! And I love the Smoochy Poochy on the UK flag, and I really love frog princes!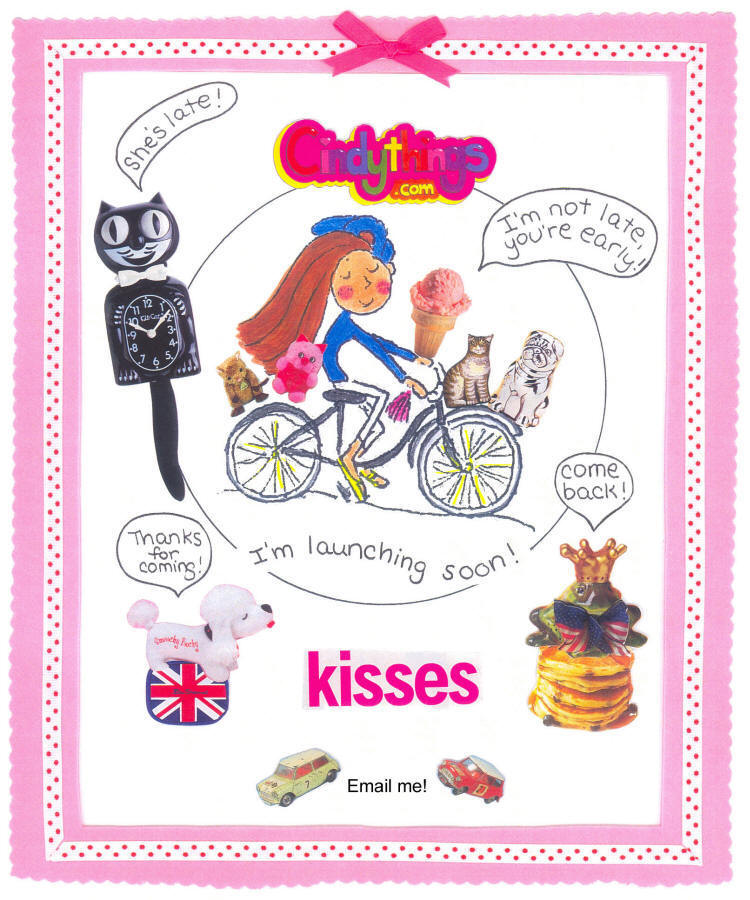 This is a fun picture of me hanging out with Kitty Golightly! Wow, she's fun to cuddle with! We are such best friends! We love to chillax together--chill and relax!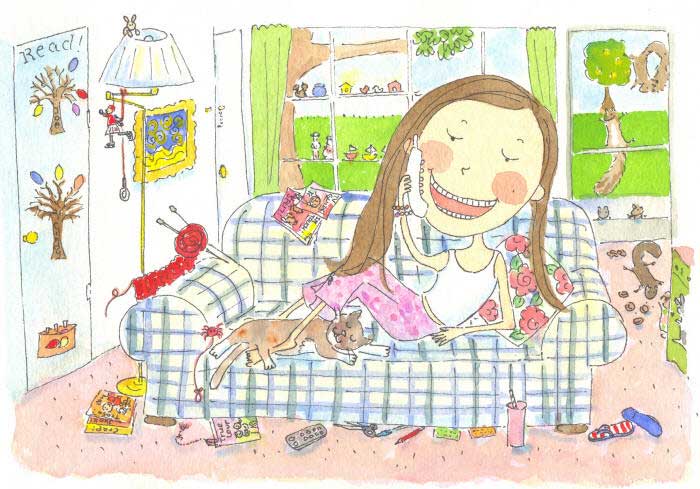 This is a fun picture I did one day recently just for fun! I've been a crazed Bewitched fan from age three or four, I'm a bit witch-happy. So you can just imagine how thrilled I was one day recently when I found out a few generations of my family had actually lived in Salem in the 1600's! Oh, my stars! I wonder why there wasn't a pet cat on Bewitched?!
Copyright © 2006 by Cindy Atmore