Cindy wants to hear from you, campers!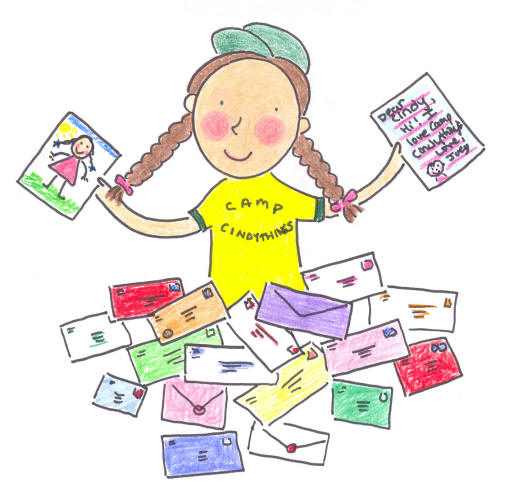 Send your letters and art to Cindy at Camp Cindythings! Maybe yours will get posted!
For even more fun, write to Cindy from Camp Cindythings!
Just print out this Official Camp Cindythings Letterhead and write your letter on it! You can write to your friends and family from Camp Cindythings, too!
If you want to write to Cindy, send your letter to:
Cindy at Cindythings
P.O. Box 24978
San Jose, CA 95124-4978
USA
Print out the Letterhead pdf by clicking here!
Back to
Copyright © 2006 by Cindy Atmore