Candy Bobby Flay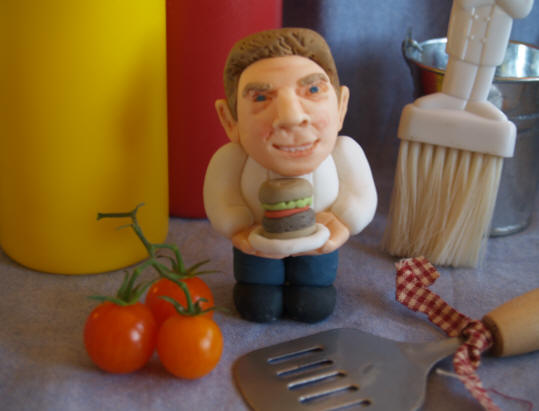 Meet Candy Bobby Flay!
Bobby Flay is a TV chef and cookbook author best known for his many TV shows and books about grilling, but he is also a very successful restaurateur with many restaurants and is one of the Iron Chefs on America's version of "Iron Chef." I think he got my slot on the show, I'm just saying. He also has a fun show involving "Throw Downs" with other chefs in which he and another chef compete to make the best version of a dish that is usually the other chef's specialty. Since I hate when people are so competitive, I challenged Bobby Flay to a Throw Down making a Candy TV Chef, and these were the results:
Mine: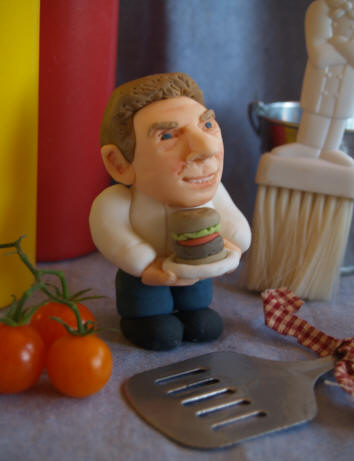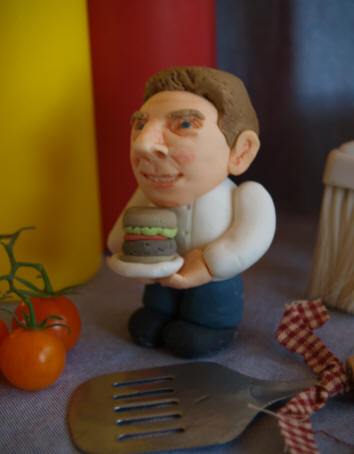 Bobby Flay's:
Oh, is that kind of unfair I didn't tell him about our Throw Down? Did he complain about it to you? Some people are just so competitive! Hey, he didn't tell me about Iron Chef! And I had my chef hat picked out and everything. I was going to be Hot Pink Iron Chef!
Copyright © 2010 by Cindy Atmore