Cindy's Art Gallery/Page 20
These are some of my oil paintings!
This was my first attempt with oils. A little girl...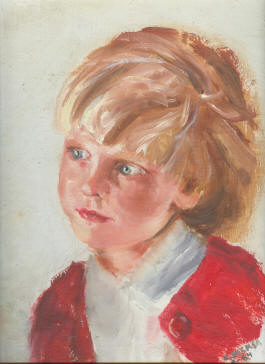 An English girl with dark hair...
The photo above is a bit cool, this scan better captures the color...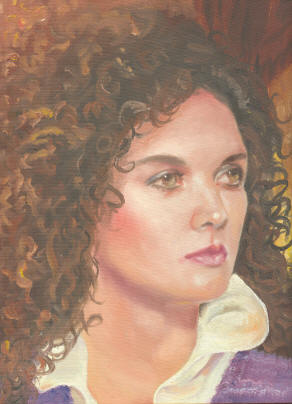 My precious Kitty Golightly!
Photo above, scans below...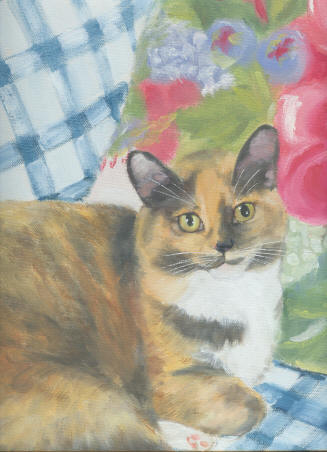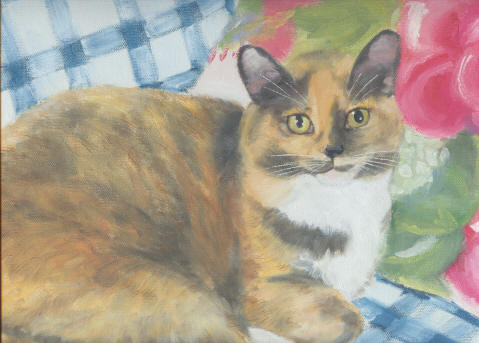 Views of a painting of Diana Spencer as a girl--you probably know her as Princess Diana! The last night I was really working on this one, the roof blew off our house in a storm! Then, before I got around to finishing it, Diana died, and like her brief life, I am leaving it unfinished. I was studying Degas quite a bit at the time I did this, he's my favorite portrait painter. You can see his influence in the dark lines, which I love about his paintings.
The photo above is dim, here are some scans for a better look...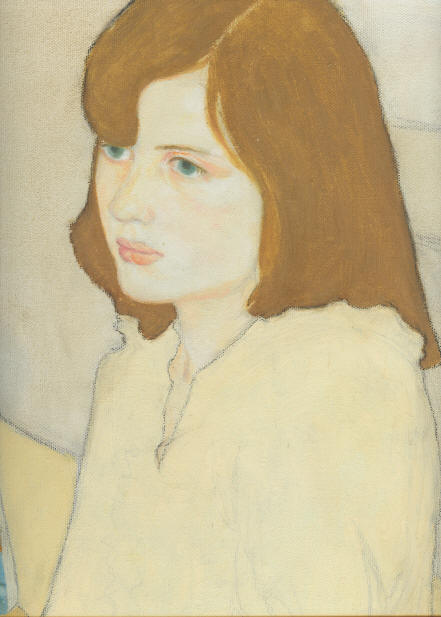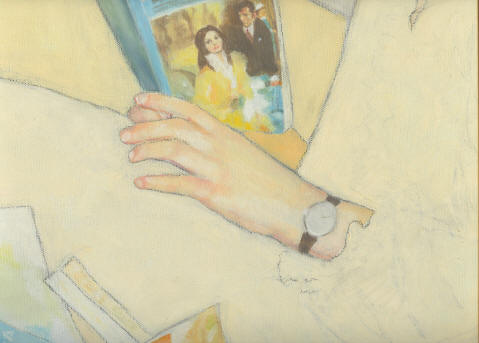 My childhood best friend, Viola... You can see by the style and the signature I was having an Albrecht Durer moment...
Just kidding, this next one isn't an oil! This one's tempera paint, but don't you love it? Guess who? Kitty Go, of course!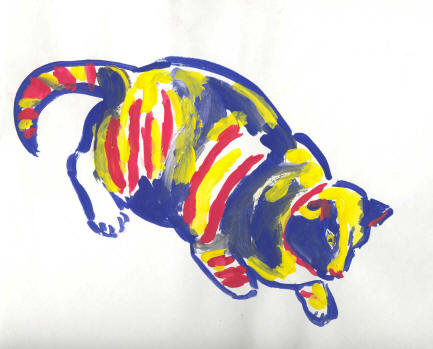 Copyright © 2006 by Cindy Atmore