Cindy's Art Gallery/Page 21
These are some pastels and charcoals and white chalk pictures I've done!
A beautiful girl... (Look, it's still in the spiral tablet!) It's big, nearly life-sized.
Joe lounging around...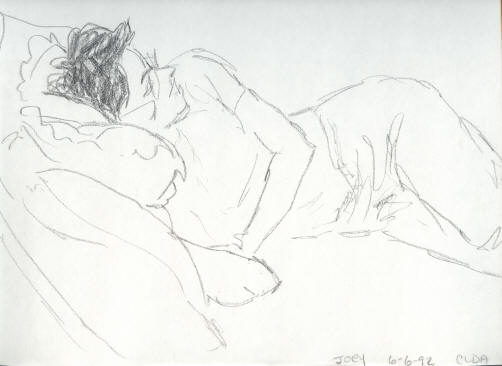 Greta Garbo. White chalk on black paper...from my white chalk on black paper period.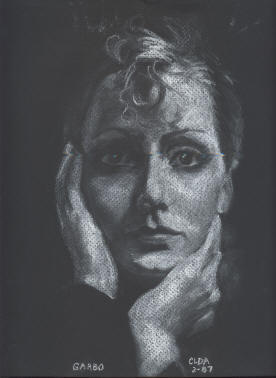 A little boy done in pastels...I did it for his grandfather and then lost his number and never found him again!
The Queen Mum when she was young...in charcoal...
"Bright Young Thing" Barbara Cartland with her famous cherry hat in the 1920's... charcoal and white chalk...
Barbara Cartland again in her youth...
Copyright © 2006 by Cindy Atmore