Cindy's Art Gallery/Page 22
These are some prints I've made! I love printmaking because it's so much fun and messy and full of surprises! The ones on this page I made by carving styrofoam take-out containers or blocks, inking them with printing ink using a brayer (a rubber roller), and pressing them onto construction paper.
A green skeleton...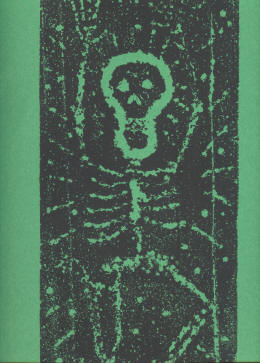 A red bat...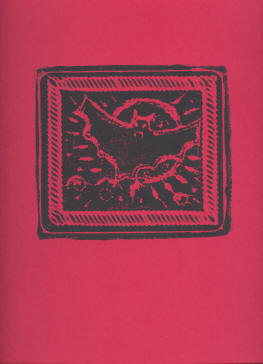 A white cat...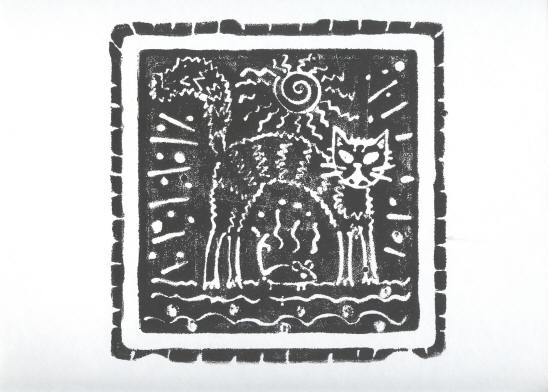 An orange jack-o-lantern...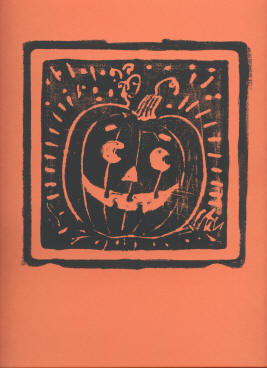 A blue witch...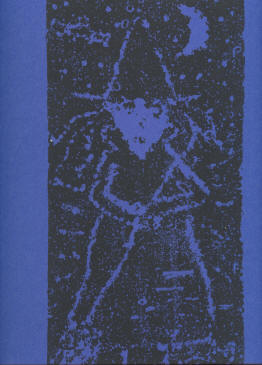 A squirrel with a nut!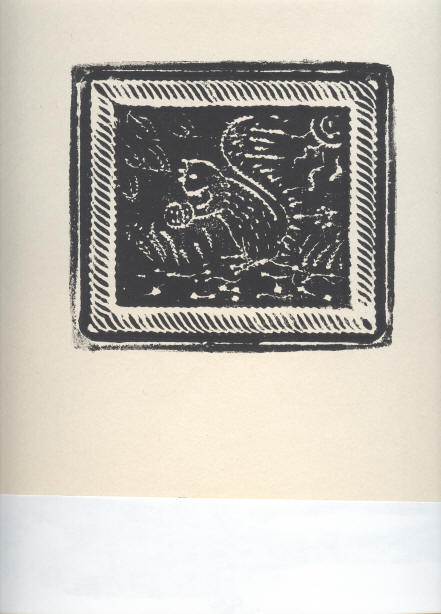 Copyright © 2006 by Cindy Atmore