Chrystal Dunninger Museum Page 1
Here are some photographs of Chrystal to look at while I tell you about her. She was born February 27, 1898 in Oakland, California, near San Francisco,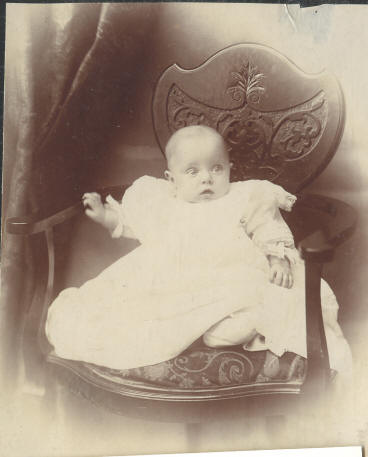 to parents Herbert "Bert" Spencer, a messenger, and Ella Louise Siegel.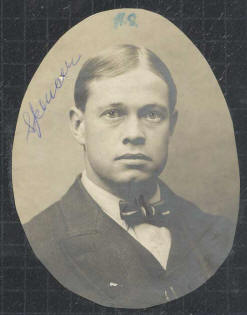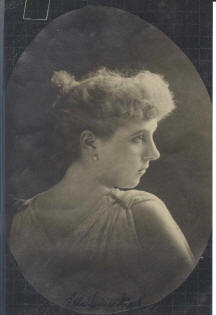 She was beautiful from the start, and often photographed in studios throughout her life. Doesn't she look like a little angel?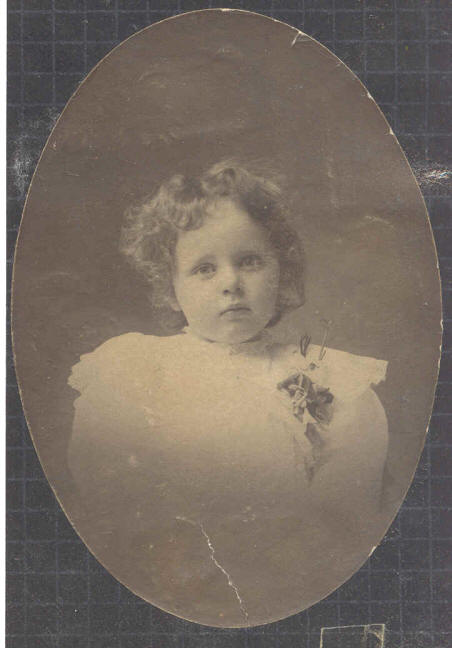 According to family sources, Chrystal's family was German. Her mother evidently remarried, to a man named Bill Cooney.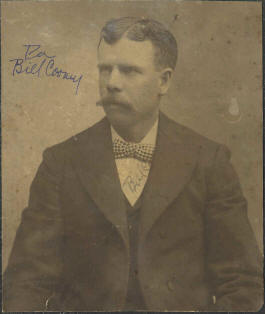 He owned two or three businesses in San Francisco and property on Russian Hill, only to lose everything in the famous 1906 earthquake. A cousin was a prominent San Francisco attorney and prosecutor. An uncle a famous Civil War general. Their lifestyle must have been opulent. Members of the family still have gold charger plates, crystals from chandeliers, and green crystal vases with gold trim that came from the home. Chrystal called her step-father "Pa." Her mother was "Nan."
Here is the next earliest photograph I have of her. It was taken in 1912, when she would have been about fourteen.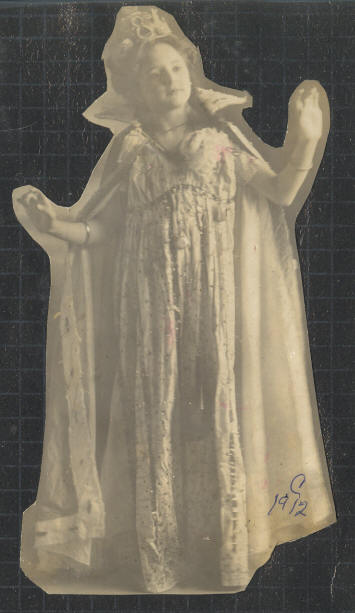 Here she is again the same year.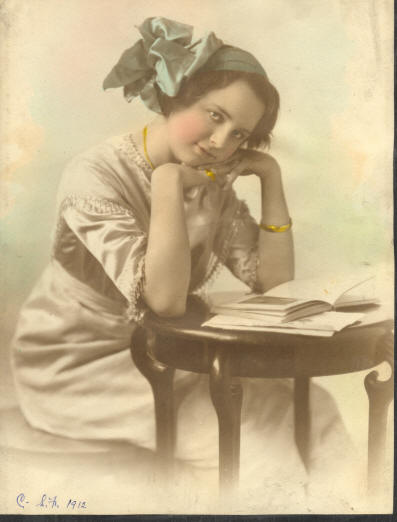 Here are a few shots taken in the next three or four years.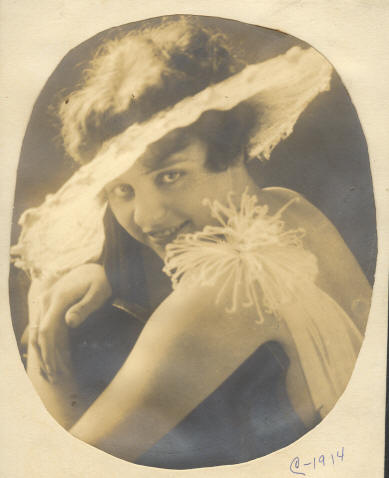 An adorable 16-year-old in 1914.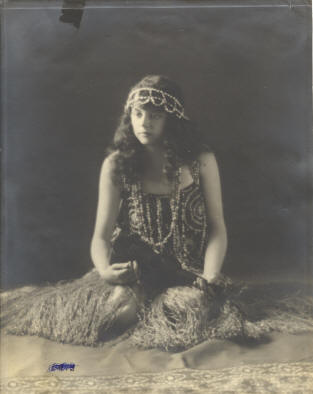 Notice this 1915 island dancing costume.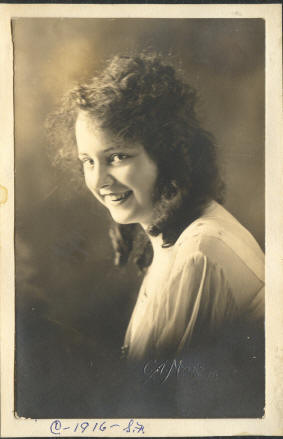 Looking happy in 1916!
Now here is something new. This dashing fellow is Harry Grieb, Sr. This photo was taken on March 2, 1918, when Chrystal was twenty years old. Harry was 22.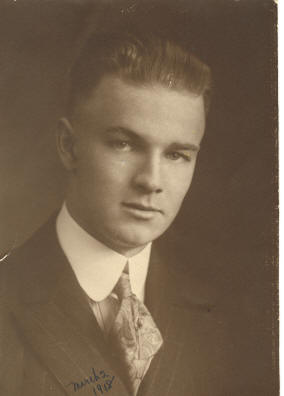 She must have been in love with Harry, because six months later, on September 3, 1918, here was a little somebody named Harry Jr. with her, in Honolulu.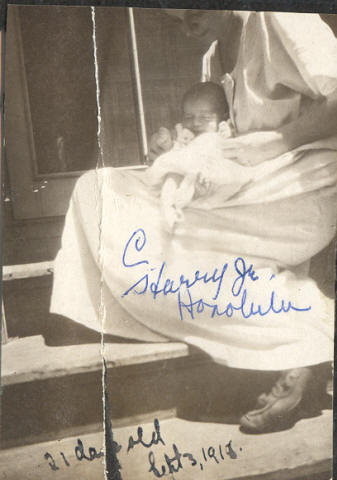 Harry Jr. was Chrystal's son by Harry Grieb. Family members say their marriage was brief. It's very interesting that Chrystal spent time in Hawaii, as you shall soon see.
In 1922, Chrystal was looking every bit the flapper. What a beauty.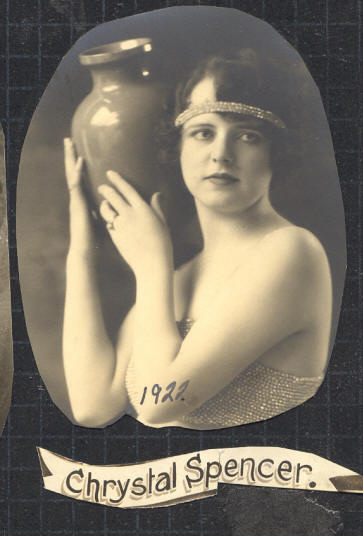 Her life was about to take a very exciting turn. Come along to the next page and I'll show you!
Chrystal Dunninger Museum Home
Copyright © 2006 by Cindy Atmore