Chrystal Dunninger Museum Page 2
It's 1923, and what have we here? Chrystal in an island costume in the newspapers!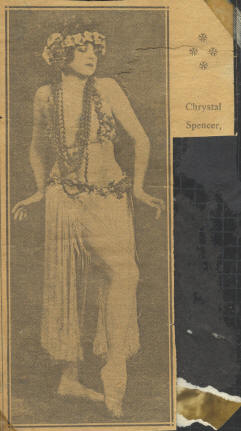 Now in New York, she has become a professional dancer who performs South Sea Island Dances, sometimes dressed in island attire, sometimes as a castaway. She was very beautiful. Her signature song was "South Sea Eyes." She was five feet, six inches tall, with brown hair and grey eyes.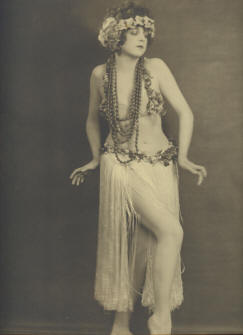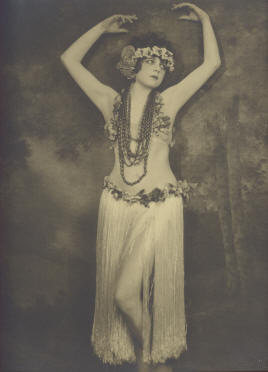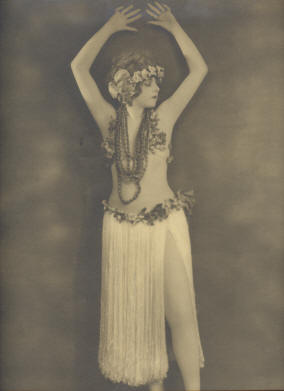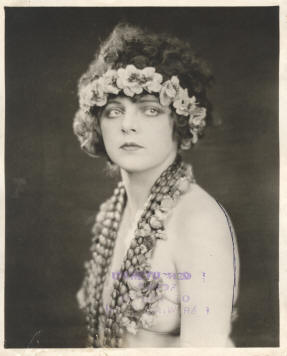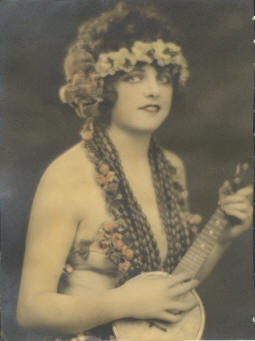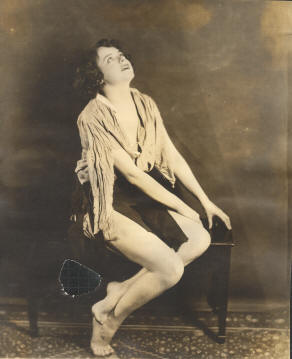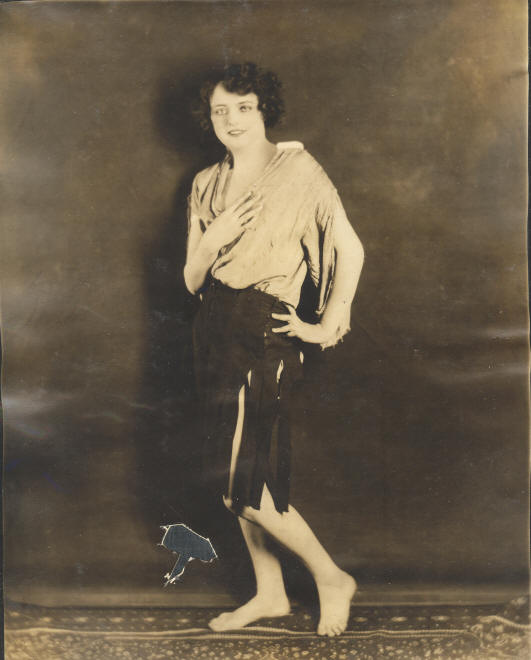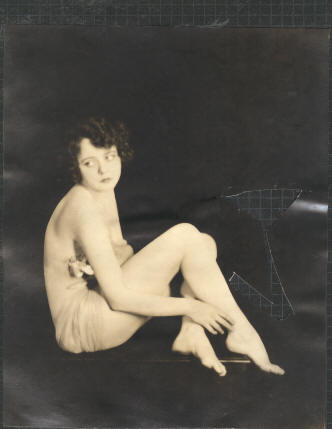 In the beginning, she appeared as a Premiere Danseuse at Club Huston Ray, Claredon Roof, at Broadway and 135th Street, where there was dining-dancing-entertainment 7 pm - closing, along with Huston Ray and His Orchestra. They were billed as Engagement DeLuxe Direct from B.B. Keith's Hippodrome.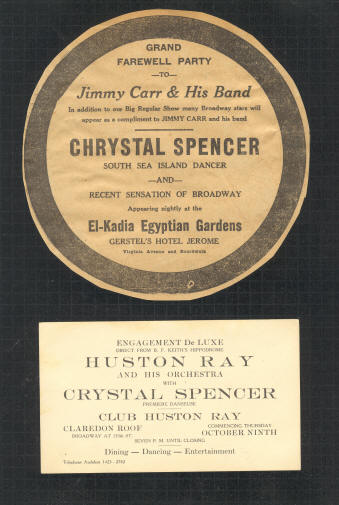 She also appeared at El-Kadia Egyptian Gardens at Gerstel's Hotel Jerome, Virginia Avenue and Boardwalk, and had her name in lights on the marquee.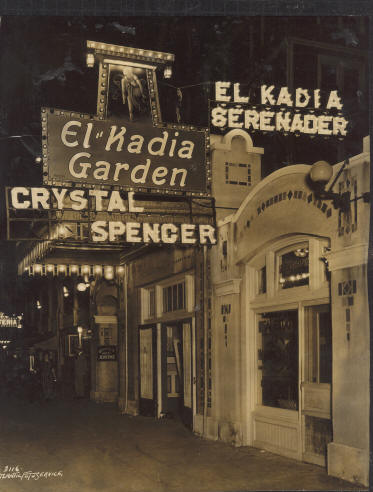 From this point on, she appeared everywhere. Revues, clubs...often with stars of music, stage, and screen.
But soon Chrystal's life was to change again. She was to meet someone very special who would play an enormous role in her life, and also little Harry's. Can you guess? Come along and let's see who he is. I can't wait to show you!
Chrystal Dunninger Museum Home
Copyright © 2006 by Cindy Atmore