Cindy's Art Gallery/Page 7
On this and the next few pages, you'll be looking at samples of my children's picture book illustration art!
When you create a picture book, you make a mock-up "book" called a dummy, with text and sketches showing just how you envision each page of the book. You also make up a few samples of how you envision the finished art.
These are illustrations I made for a picture book called The Wednesday Market, about a little family visiting a once-a-week farmer's market in an English town. I based it on the one we visited in St. Albans. I really bought the umbrella in these pictures there and I still have it. This was the first picture book I ever made.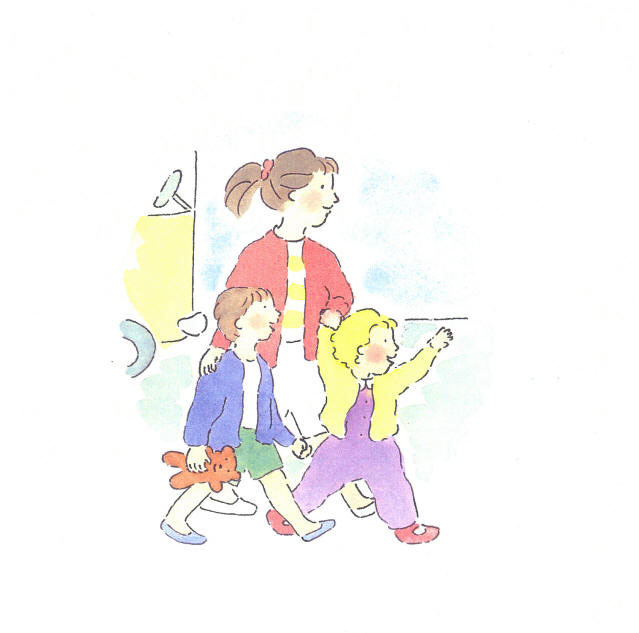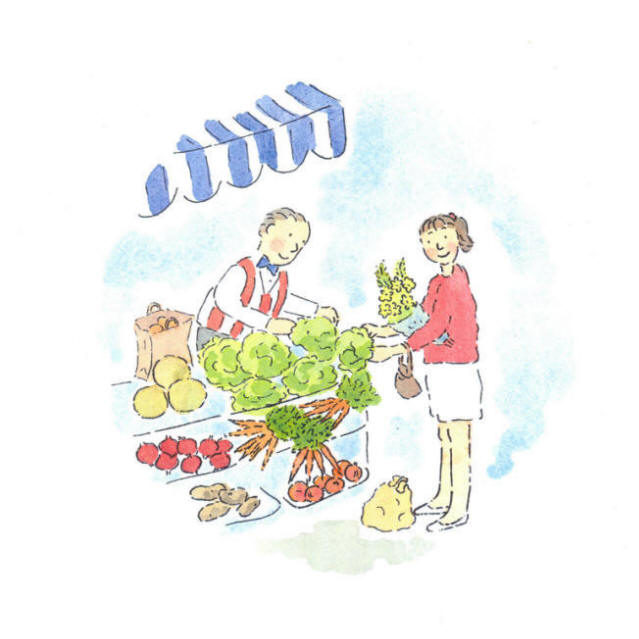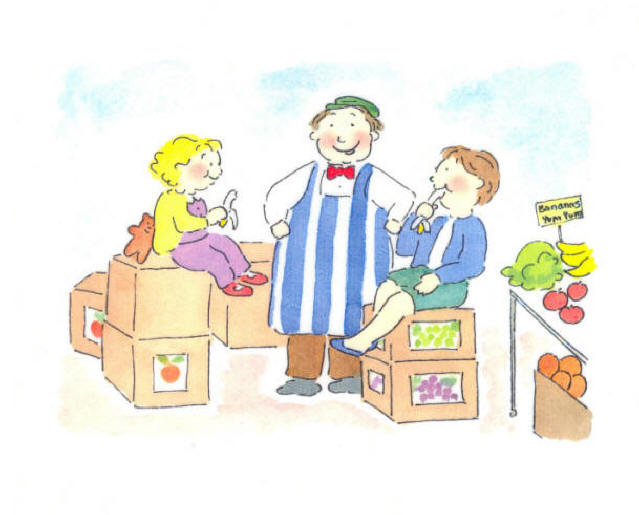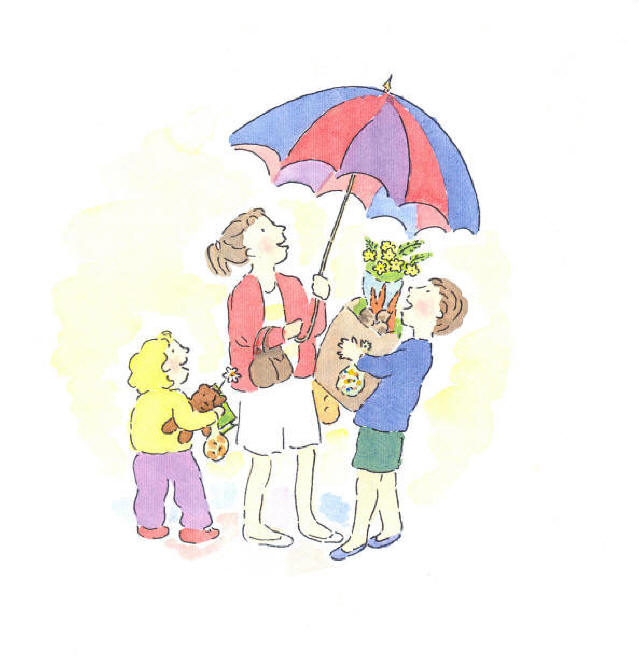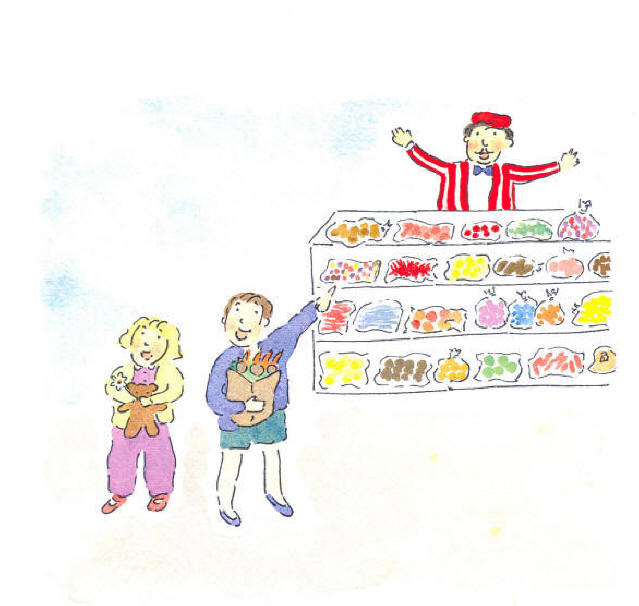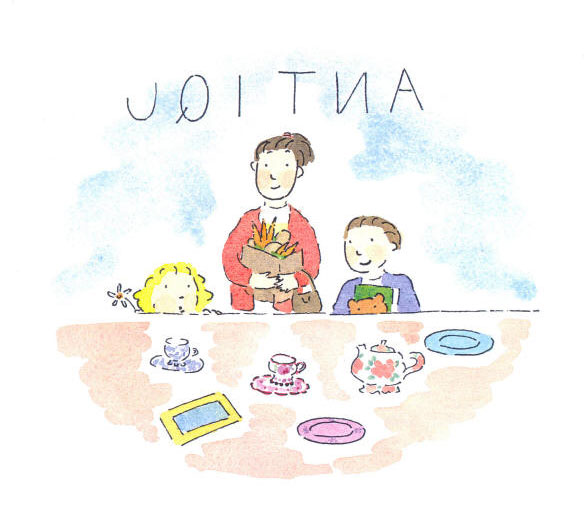 Copyright © 2006 by Cindy Atmore