The two who started it all...Moritz and Max!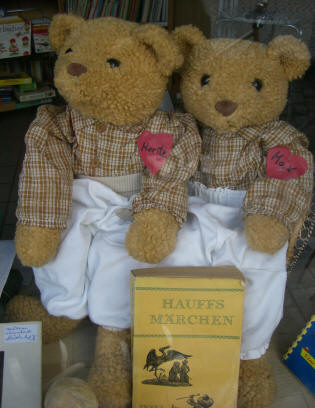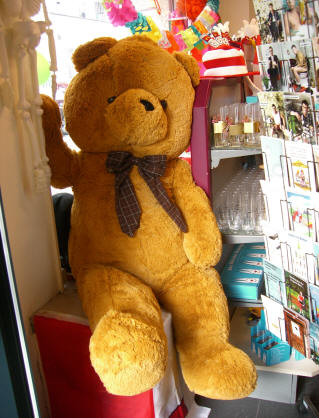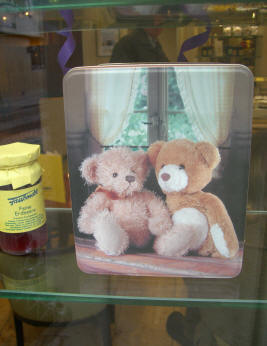 A little ceramic bear in the window of a dark, closed antique shop...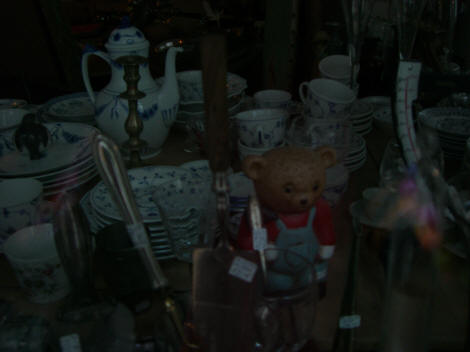 The following were in Maastricht, Holland...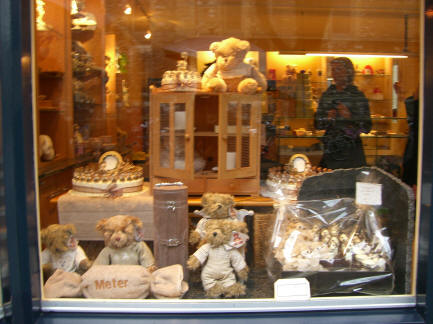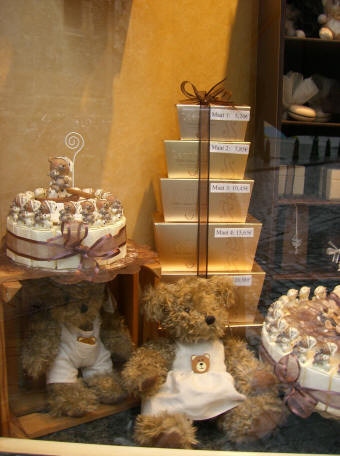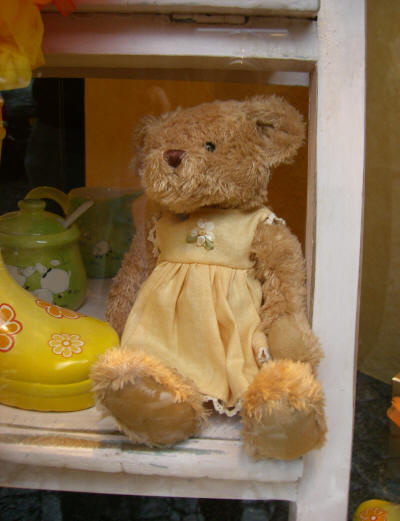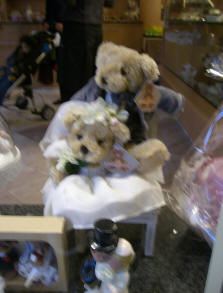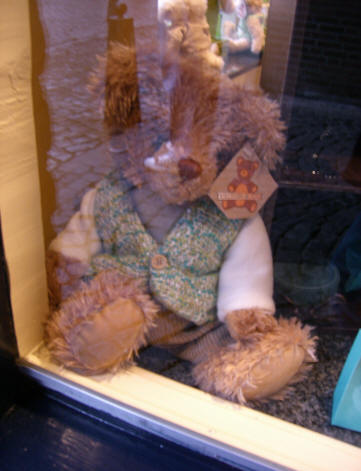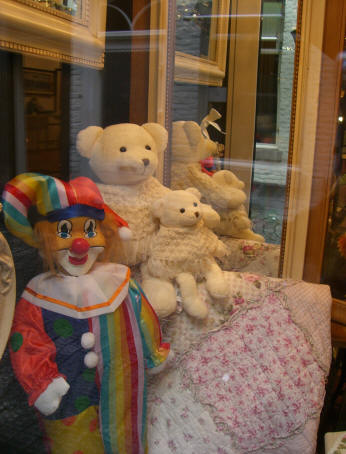 Back in Cologne, at the Carnival Parade...
The next two bears weren't in a window, but I'm including them!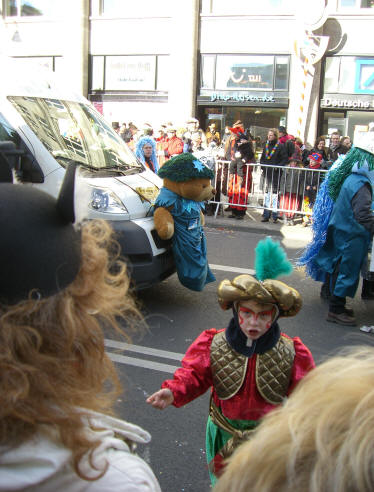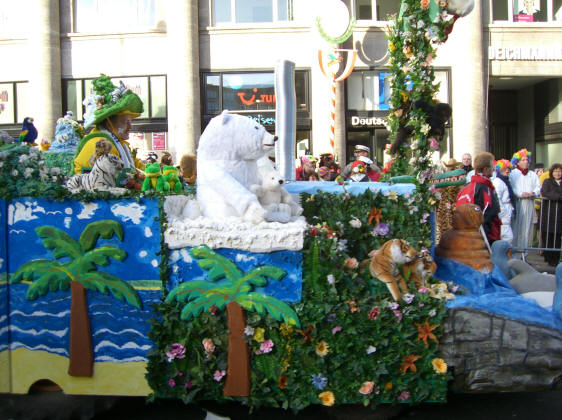 Look at the cute little bear on the lady's lap! The lady is an incense burner, the smoke comes out her mouth.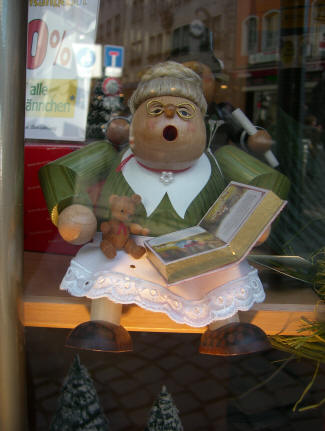 Several views of a fabulous shop window in Konigswinter, a town just a little ways down the Rhine from Cologne we drove to in a black Mini one day... This was the most amazing antique toy shop window I've ever seen. We bought an adorable growling bear inside. The charming German shop lady started out telling us it would be 30 euros, and somehow ended up taking 50 euros from us and magnanimously waiving the 5 euros which by her estimate we still owed her!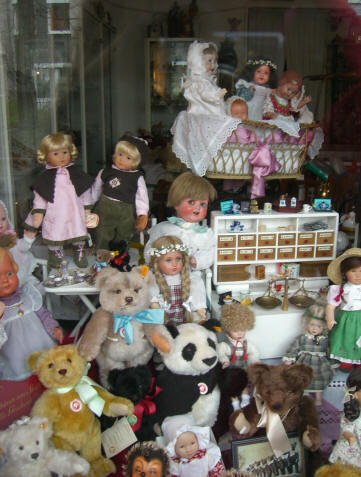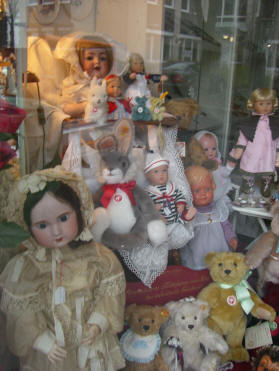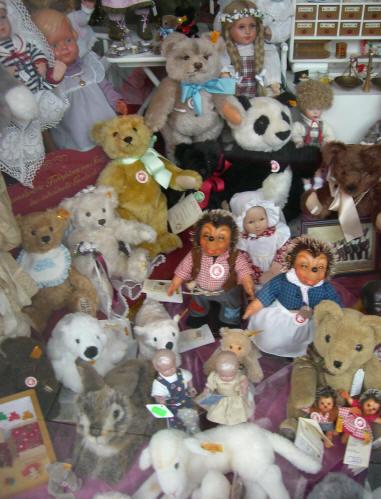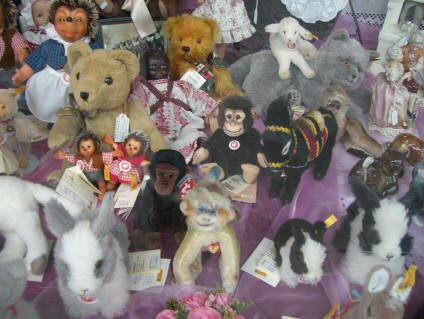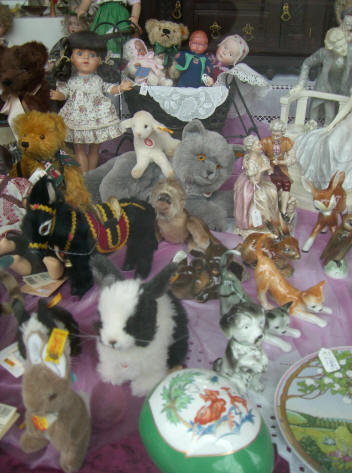 I so wish I had bought this figurine...isn't it adorable?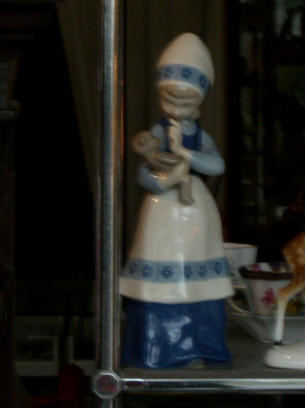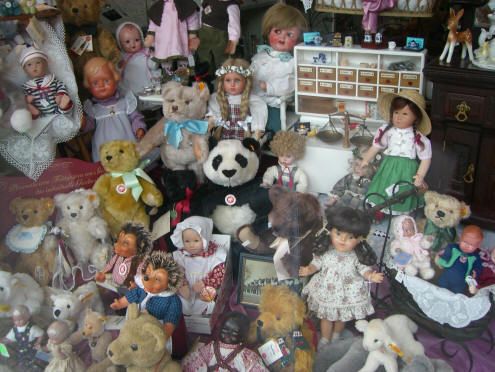 Okay, enough of that shop...
More Konigswinter bears, these were in front of a shop window...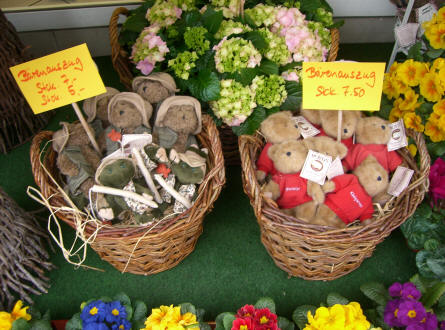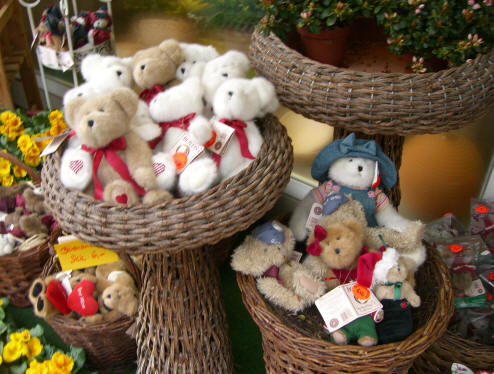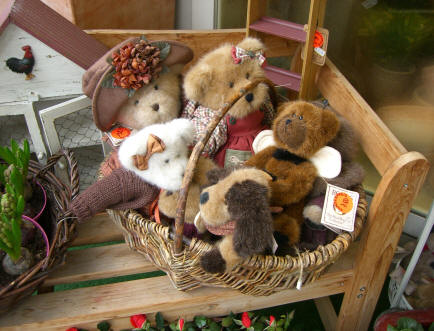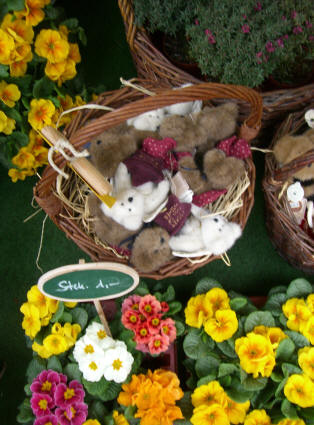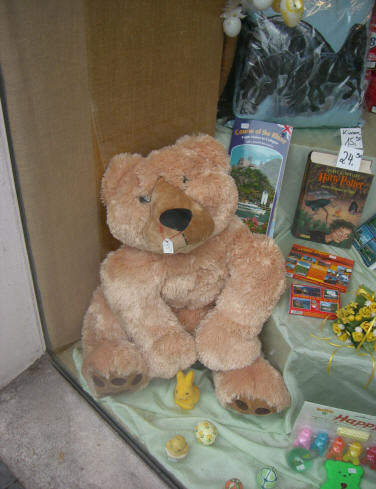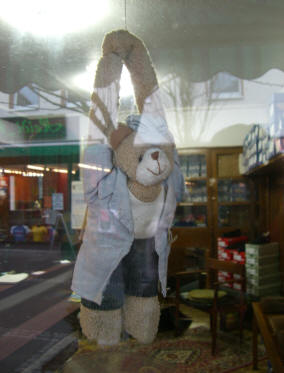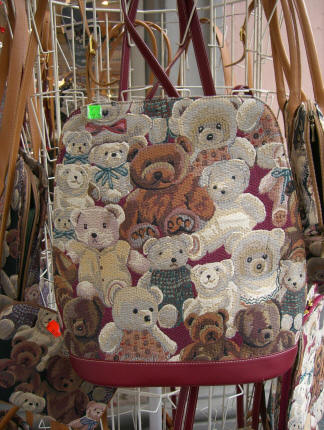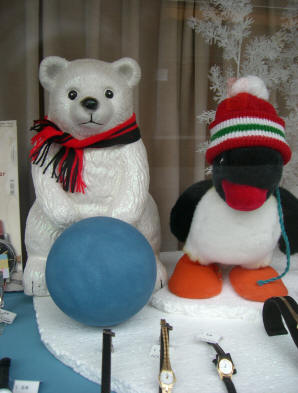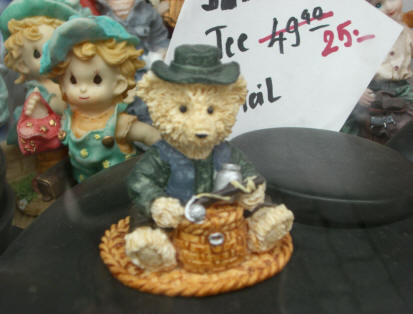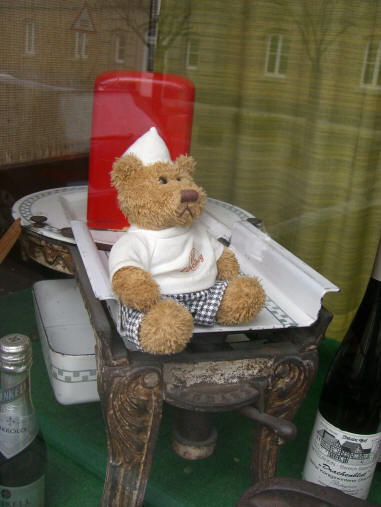 A wonderful big yellow bear I saw at a Saturday sidewalk flea market in Cologne. He was only 30 euros and I wish every day I had bought him. He was a little dirty... I totally regret passing him up. I'm so in love with him...it's tragic!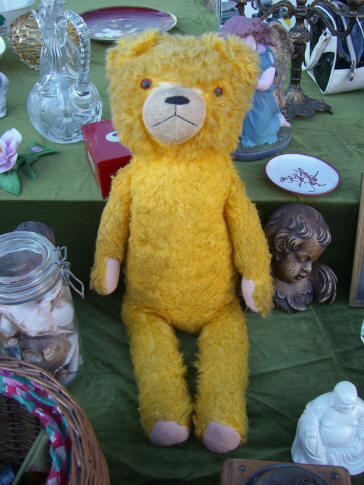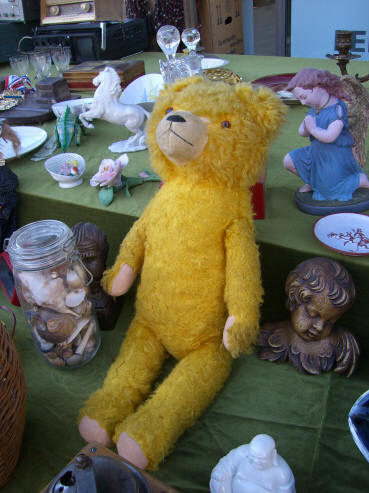 More bears from the amazing flea market...
Some giant gummy bears and Joe...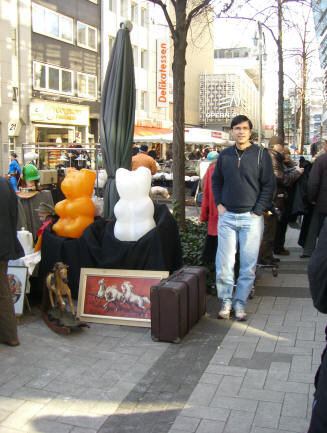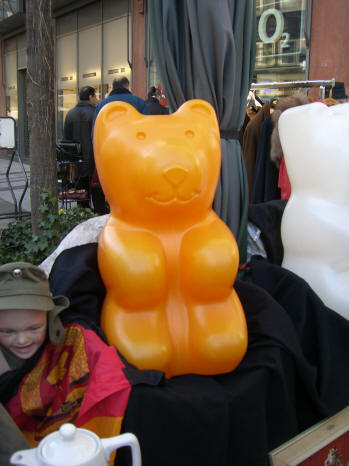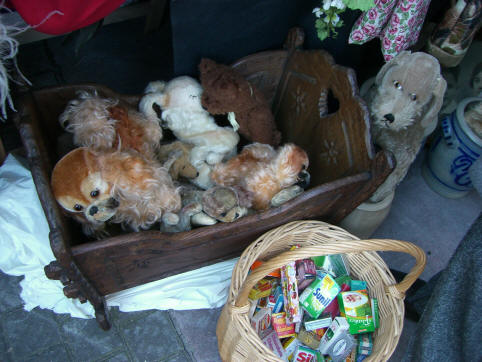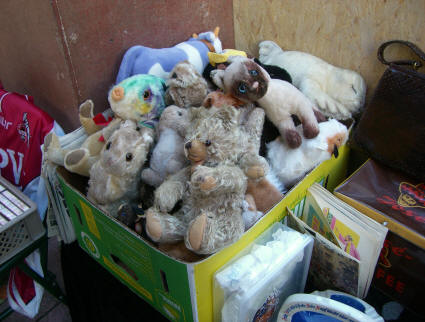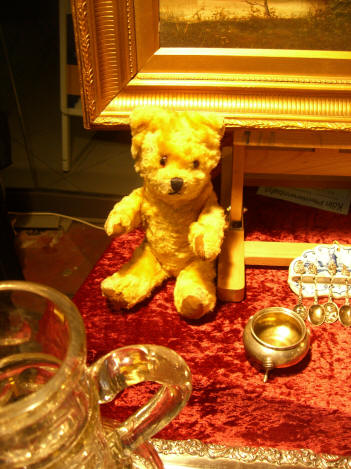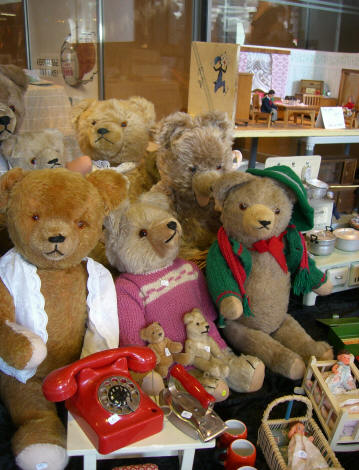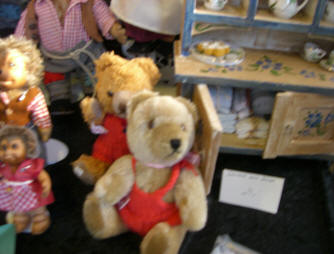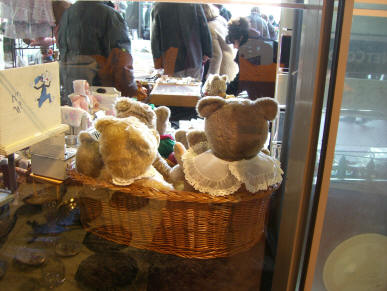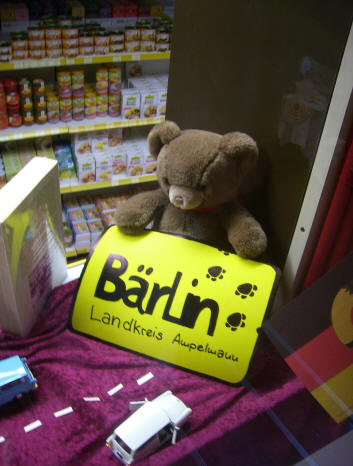 Another visit to Maastricht, Holland, such a charming little town..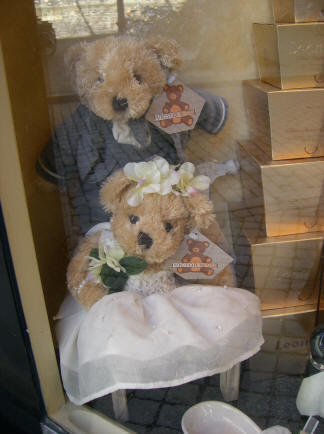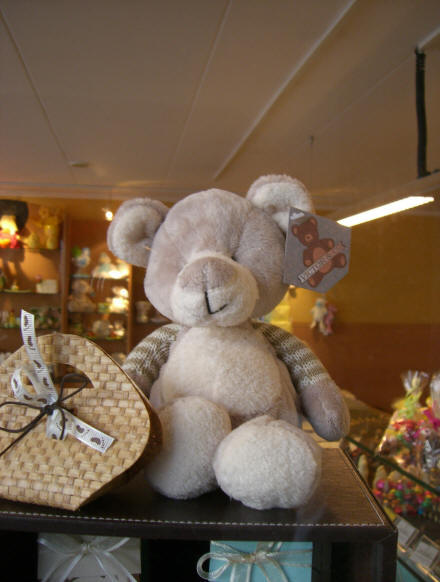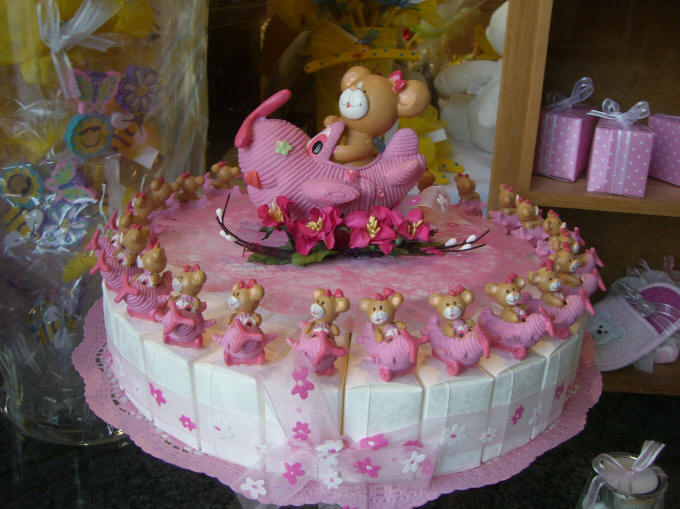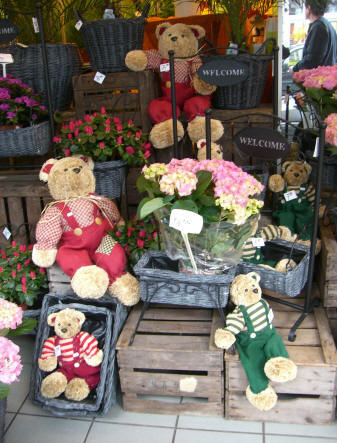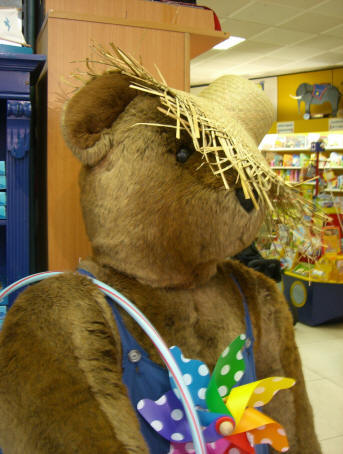 Some bears in the window of the Schulte Mohair factory in Duisburg, Germany...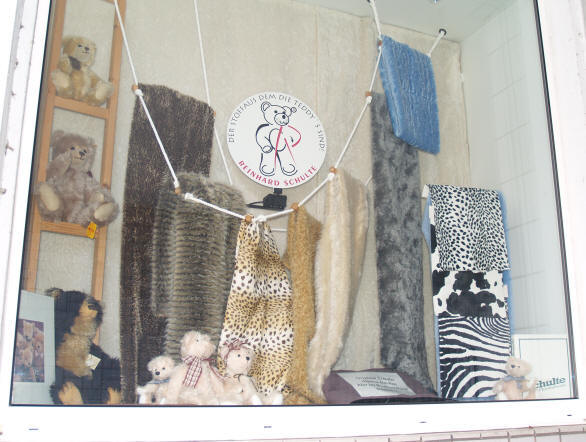 Three cute polar bears in Cologne...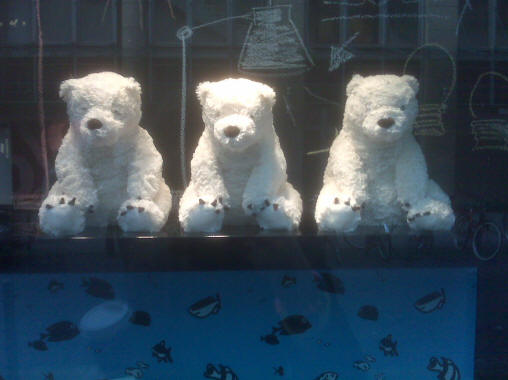 Me, Cindy, with a giant bear friend in a toy shop in Bonn, Germany...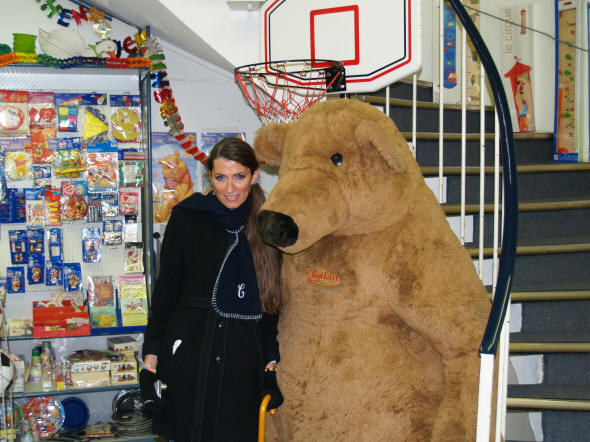 Thank you for looking through my Teddy Bears in Windows Gallery, I hope you enjoyed it. Come again!