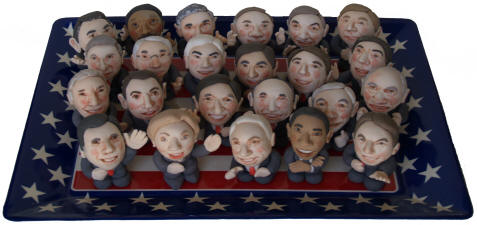 Candy John McCain became a feature attraction on a fun website called John McCain Satire within hours of the gallery launch!
And they also became officially Cupcake 171 of The Cupcake Project, a super fun and sweet art happening out of New Zealand featuring artists' cupcakes from around the world!
There's a new addition to the Candy Candidates Gallery...
Candy Sarah Palin!